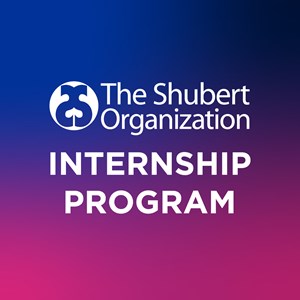 Part of Shubert's overall commitment to help achieve greater diversity, equity and inclusion in the Broadway industry is to develop education programs and pathway training for Black, Indigenous and People of Color (BIPOC) and historically marginalized students who are looking for careers in non-performance areas of theatre.
With a focus on the industry from the theatre owner's perspective, The Shubert Organization Internship Program will provide a general knowledge base of theatre administration and operations and offer hands-on project involvement as the organization prepares for the 2022-2023 theatre season.
The internship will also introduce students to the scores of professional careers available in the theatre industry beyond the world of performance and guide them to their natural skill set as they contemplate careers in theatre.