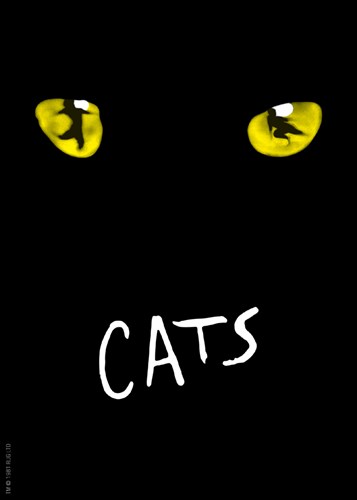 You could win tickets and a meet and greet with CATS!
Ever since its first performance in May 1981, Cats has been enthralling audiences around the world and has become one of the most successful shows ever created. Now this worldwide phenomenon is making its triumphant return to Broadway! The show is set amongst a larger-than-life junkyard playground and is alive with feline characters, who've come out to play on one special night of the year—the night of the "Jellicle Ball." Featuring music by the legendary Andrew Lloyd Webber, including the hit song "Memory," this new production of Cats is a Broadway must-see.
Join Broadway Boosters and you could win tickets and a meet and greet with Cats. Broadway Boosters is a community of theater lovers that shares content through social networks. Visit BroadwayBoosters.com to win prizes for talking about Broadway and get access to affordable tickets with the Telecharge Digital Lottery. 

Broadway Boosters is brought to you by Telecharge.