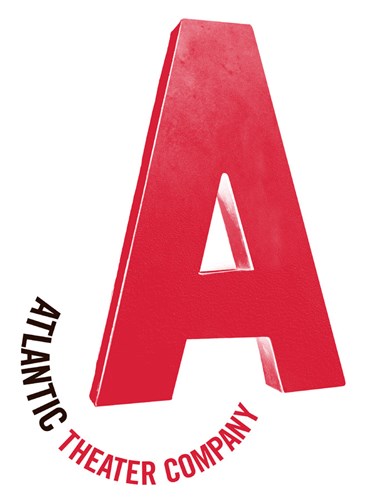 DIVAS' CHOICE GALA
 Celebrating Powerhouse Women of Atlantic and Their Trailblazing Achievements On and Off Stage with a Night of Music and Performances
Featuring
Christine Jones
Dominique Morisseau
Paula Scher
Sarah Silverman
Honoring
Vicki Reiss, Emily Tow Jackson, and Carol Auerbach
for their extraordinary leadership in arts philanthropy.
Atlantic Theater Company (Neil Pepe, Artistic Director; Jeffory Lawson, Managing Director; Mary McCann, School Executive Director) will present their Annual Gala on Monday, March 4, 2019 at The Plaza (768 Fifth Avenue). Divas' Choice will celebrate powerhouse women of Atlantic on and off the stage with a fabulous evening of performances. This year, Atlantic asked four trailblazing women in the arts to choose a song they love and their favorite musician to perform it, to be revealed at the event.
The featured divas are Tony & Obie Award winner Christine Jones (Atlantic's Spring Awakening, Broadway's Harry Potter and the Cursed Child), Obie Award winner & MacArthur Foundation "Genius Grant" recipient Dominique Morisseau (Atlantic's Skeleton Crew, Broadway's Ain't Too Proud), National Design Award for Communication Design recipient Paula Scher (Atlantic Branding, Netflix's "Abstract: The Art of Design"), and Grammy Award nominee & Emmy Award winner Sarah Silverman (Atlantic New Play Development Program, Hulu's "I Love You, America").
Divas' Choice will honor Vicki Reiss (Executive Director, The Shubert Foundation), Emily Tow Jackson (Executive Director & President, The Tow Foundation), and Carol Auerbach (Atlantic Board Member, Auerbach Family Foundation) for their extraordinary leadership in arts philanthropy. Atlantic is thrilled to recognize these three remarkable women in philanthropy who, alongside the Foundations they work for, deeply believe in the arts and work to keep the theater vibrant for everyone. With Vicki Reiss at the helm, The Shubert Foundation has been a very generous funder of Atlantic's work for the past 25 years. Carol Auerbach joined Atlantic's Board of Directors in 2006, and since then has been an unwavering supporter of Atlantic through its growth both on stage and off. More recently, Emily Tow Jackson and The Tow Foundation have directly cultivated new voices and stories at Atlantic through consecutive emerging playwright residencies.
Artistic Director Neil Pepe says, "Many stories in our current season center around a female perspective. It's a year of celebrating woman for their exceptional contributions on the stage and behind the scenes. We are thrilled to be continuing this theme at our annual gala in March. In addition to featuring extraordinary women artists, we are recognizing three special friends of Atlantic who support our work – Carol, Emily and Vicki. These three women are leaders in philanthropy both in New York City and nationally. Their amazing commitment to sustaining theater is remarkable and we are honored to recognize them for their work."
Divas' Choice is co-chaired by Board Members Deborah Magid and Justin Mohatt and will begin at 6:30pm at The Plaza with cocktails and hors d'oeuvres, followed by a three-course dinner at 7:30pm, a thrilling live auction, and star-studded performances. With an auction chaired by Board Member Wolf Hengst, packages will include incredible accommodations in the world's most luxurious corner, behind-the-scenes access to theater premieres, and television set tours. Auction services are provided by Gary Metzner, Senior Vice President, Sotheby's.
Gala ticket prices begin at $1,000 and may be purchased by contacting 646-216-1086 or gala@atlantictheater.org.
The annual Gala is Atlantic's most important fundraising event of the year. Gala contributions make up more than 25% of the total donations to Atlantic in an entire season and will benefit Atlantic's annual productions, new play and musical development activities and arts education initiatives for more than 4,000 public school students across New York City. These educational programs give children from underserved backgrounds the increasingly rare opportunity to express themselves creatively and promote in-school engagement.

HONOREE BIOGRAPHIES
| | | |
| --- | --- | --- |
| |   | CAROL AUERBACH (Honoree) is a retired psychologist who has practiced as a family therapist. She has conducted numerous workshops on anger management and the emotional and family issues related to the management of wealth and succession planning in family businesses and family foundations. She was past co-chair of the Jewish Funders Network and was one of the founding partners of the Partnership for Effective Learning and Innovative Education (PELIE). She is a Board member of Atlantic Theater Company and AIDA (Association of Israel's Decorative Arts). Carol is on the Board of advisors of the College of Computing & Informatics at Drexel University and FOUNDATIONS, Inc. She serves as Trustee together with her children of the Isaac and Carol Auerbach Family Foundation. Carol and her husband Al Berger enjoy collecting contemporary art and craft as well as investing in theater productions. They have also enjoyed jointly funding projects in the arts, education, medical research and cyber security. |
| |   | EMILY TOW JACKSON (Honoree) is executive director and board president of The Tow Foundation, a private family foundation. She joined the Foundation's Board of Directors at its inception in 1988 and has been leading the organization since 1995. Under Emily's leadership, the Foundation has developed and advanced its vision of a society where all people have the opportunity to enjoy a high quality of life and have a voice in their community. Emily oversees the strategic direction of the Foundation through cultivating its collaborative efforts, shaping major initiatives, and setting long-term objectives. Emily is currently a trustee of Barnard College and New York Public Radio. She was appointed by Governor Andrew Cuomo to the New York State Juvenile Justice Advisory Group and also serves on the Advisory Committee of the American Theatre Wing. Emily speaks nationally and internationally about the Foundation's work, its commitment to advocacy as a key to achieving social change, and the value of family philanthropy. Emily earned her B.A. in History from Barnard College. She received an honorary Doctor of Criminal Justice degree from University of New Haven in 2017. |
| |   | VICKI REISS (Honoree) became Executive Director of The Shubert Foundation in 1993 after serving as program director for five years. Under the leadership of Michael I. Sovern, Philip J. Smith, Robert E. Wankel and the Board of Directors, she has overseen the Foundation through a period of strong growth. In 1993, the Foundation allocated $5.4 million to about 200 organizations. Last year, it allocated $30 million to 533 organizations nationwide. Today, The Shubert Foundation is the largest provider of unrestricted funding to not-for-profit theater and dance companies in America. Prior to her work at The Shubert Foundation, Ms. Reiss spent four years as director of development at Roundabout Theatre Company. She also served in a variety of business and management roles at Williamstown Theatre Festival, Westport Playhouse, and Philadelphia's Annenberg Center. In an earlier phase of her career, Ms. Reiss helped The Shubert Organization establish its Telecharge center as its operations manager. She has also been an adjunct lecturer in the MFA Performing Arts Management Program at Brooklyn College. Ms. Reiss received a BA from the University of Pennsylvania. |
ATLANTIC THEATER COMPANY (Neil Pepe, Artistic Director; Jeffory Lawson, Managing Director; Mary McCann, School Executive Director). At Atlantic, our aim is singular—to empower simple and honest storytelling that fosters greater understanding of our shared world. We are a family of artists dedicated to exploring essential truths onstage, be it a show at Atlantic Theater Company or a class at Atlantic Acting School. As a producer, presenter, and educator of theater, we are driven by the belief that theater can challenge and transform our ways of thinking and urge us to reflect on our role in society. From our Tony Award and Pulitzer Prize-winning productions to our community-based education programs, we are committed to uncovering and celebrating the stories of our varied human existence. Founded as an ensemble of impassioned artists in 1985, Atlantic Theater Company has grown into a powerhouse off-Broadway company. We challenge, inspire, and awaken audiences with truthful storytelling presented across our two venues, the Linda Gross Theater and the intimate Stage 2 black-box. As a producer of compelling new works, we are committed to championing the stories from new and established artists alike, amplifying the voices of emerging playwrights through our deeply collaborative programs and initiatives. We have produced more than 200 plays and musicals including Tony Award-winning productions of The Band's Visit (David Yazbek, Itamar Moses), now playing on Broadway; Spring Awakening (Steven Sater, Duncan Sheik); and The Beauty Queen of Leenane (Martin McDonagh); Pulitzer Prize recipient Between Riverside and Crazy (Stephen Adly Guirgis); New York Drama Critics' Circle winner for Best New Play The Night Alive (Conor McPherson) and Best Foreign Play Hangmen (Martin McDonagh); Obie Award winner for Best New American Play Describe the Night (Rajiv Joseph); and Obie Award Special Citation recipient Skeleton Crew (Dominique Morisseau). For more information, visit atlantictheater.org.
# # # #