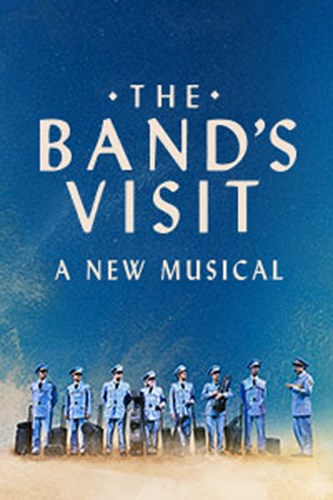 The N.Y.P.D. Police Band Takes the Stage
At a performance of "The Band's Visit," on Broadway, New York's police band jammed with the show's Alexandria Ceremonial Police Orchestra.



By Michael Schulman
In 1991, the same year as the Crown Heights riots, the New York City Police Department decided that it was time to make music again. The N.Y.P.D. Police Band had existed from 1901 to 1955, and, to revive it, the department turned to Lieutenant Tony Giorgio, from the Ceremonial Unit, which handles everything from Columbus Day marches to pallbearers for police funerals. Through the department's internal computer system, called the Finest, Giorgio put out a call for musicians. "I was looking for clarinets, woodwinds, brass, sousaphones," he said the other day. "I got a gazillion guitar players and drummers."
Giorgio was in the lounge of the Ethel Barrymore Theatre, home of the musical "The Band's Visit" (nominated for eleven Tony Awards), which follows an Egyptian police orchestra that gets stranded for the night in an Israeli desert town. Giorgio, a Broadway-musical buff—"First one I ever saw was '1776,' and I've seen everything in between"—caught the show in April, and was seated next to Paul McCartney. Now he was back, on a Wednesday night, with nine members of his band, who would be surprising the audience by jamming with the show's fictional Alexandria Ceremonial Police Orchestra.