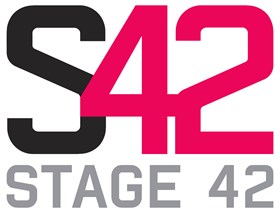 Off-Broadway's Little Shubert Theatre Is Renamed Stage 42
NEW YORK July 22, 2015 - Stage 42 is the new name of Off-Broadway's 499-seat Little Shubert Theatre, located at 442 West 42nd Street, on Theatre Row. New signage and displays are being installed. The new name, Stage 42, adopts the terminology used for the five venues within the Shubert-owned Off-Broadway theatre complex New World Stages (340 West 50th St.): Stage 1 through Stage 5.
A new musical, Trip of Love, will begin performances at Stage 42 on September 26.