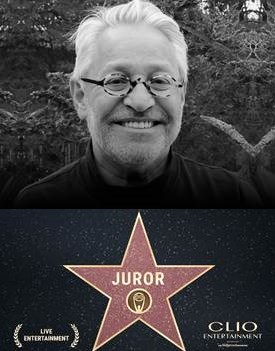 Shubert Senior VP Charles Flateman Named 2019 Juror for Live Entertainment Clio Awards
Charles Flateman, The Shubert Organization's Senior Vice President, Marketing, has been chosen to serve as a Juror for the 2019 Clio Awards honoring Live Entertainment, a newly established category. He joins a select panel made up of creative executives from leading live entertainment advertising agencies and brands, prominent individuals whose own creative work epitomizes the highest achievement in today's marketplace.
The Live Entertainment category includes promotion of ticketed events for a live audience including, but not limited to theatre, performing arts, concerts, and festivals. This entry type also refers to any entries promoting a live entertainment organization or venue. This new addition to Clio Entertainment celebrates the art of bringing people together to live events through ticket sales.
In addition to Mr. Flateman, the 2019 Live Entertainment Jury includes Chairman Damian Bazadona (Situation), Dawn Baillie (BLT Communications), Andrew Flatt (Disney Theatrical Group), Kristina Heney (Cirque du Solei)l, Stacey Lieberman-Prince (SpotCo), Laura Matalon (Hamilton), Jamaal Parham (AKA NYC), Erik Piepenburg (Serino Coyne), and Steven Tartick (RPM).
Clio Entertainment, formerly The Clio Key Art Awards, is the original and definitive awards program celebrating creativity in the entertainment business. It honors an evolving industry that regularly pushes boundaries, permeates pop culture and establishes a new precedent for entertainment marketing around the globe. Established in 1971 by The Hollywood Reporter, the awards program became a Clio property in 2015 and continually evolves alongside the industry to recognize excellence in marketing, communications and emerging media across film, TV, live entertainment, and gaming.