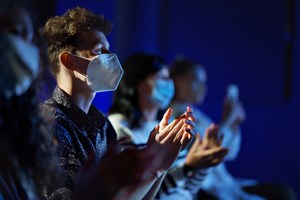 We're all in this together.
Broadway is all about gathering together and sharing in the experience of live theatre. The Shubert Organization is committed to the health and safety of all members of the Broadway community—theatre employees, production staff, cast, and audience members.
All guests are encouraged to wear a mask in the theatre to protect themselves and others, but it is no longer required.