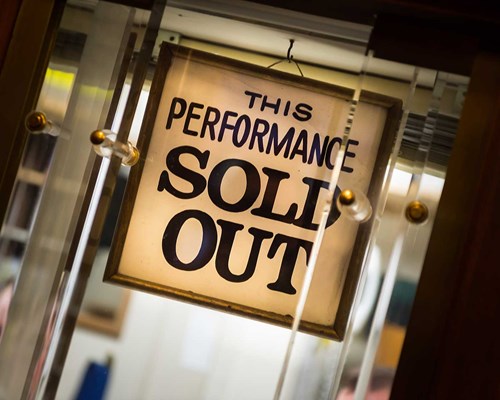 Shubert Hosts Info Session for Box Office Hopefuls
The Shubert Organization, America's oldest professional theatre company and the largest theatre owner on Broadway, is hosting an informational session for people interested in working in a Broadway box office.
Called INSIDE THE BOX OFFICE, this session about box office careers will be held from 10AM–12PM on Saturday, October 22, and is part of Shubert's larger commitment to achieve greater diversity, equity and inclusion in the Broadway industry. This commitment includes developing education programs and pathway training for Black, Indigenous and People of Color (BIPOC) and historically marginalized employees who are looking for careers in non-performance areas of theatre.
Box office staff are generally responsible for providing exceptional customer service to ticket buyers and assisting with general issues at the box office window. Skills necessary for a career in a Shubert box office are strong verbal and written communication skills, knowledge of Microsoft Excel, and the ability to work well both independently and in close physical proximity to others.
Access to the session requires an invitation. Anyone interested is asked to send a cover letter and resume to hr@shubertorg.com by Monday, October 10. Though the goal of the session is to provide access for employees in underrepresented communities, it is open to all races, ethnicities, and identities.
For more information about careers in the box office, go to https://careers.broadway/careers-jobs/ticket-seller/ and https://careers.broadway/careers-jobs/box-office-treasurer/.