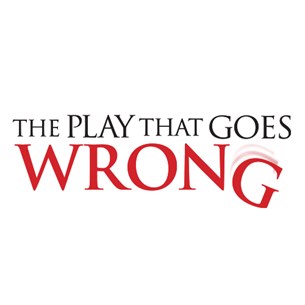 London's Olivier Award Winning Smash Hit Comedy
The Play That Goes Wrong
Arrives on Broadway This Spring
at The Lyceum Theatre
Producers Kevin McCollum, J. J. Abrams, Kenny Wax, Stage Presence Ltd. and Catherine Schreiber have announced that the Mischief Theatre production of The Play That Goes Wrong, the Olivier Award winning West End hit comedy, will arrive on Broadway this spring.
The Play That Goes Wrong will begin performances Thursday, March 9 and officially open Sunday, April 2, 2017 at The Lyceum Theatre (149 West 45 Street).
Special $25 pre-sale tickets are now available in all orchestra and front mezzanine seats and $15 balcony seats during preview performances. This special pre-sale offer ends Wednesday, November 23 and is available online at www.telecharge.com or by calling 212-239-6200.
Co-written by Mischief Theatre company members Henry Lewis, Jonathan Sayer and Henry Shields, The Play That Goes Wrong is a riotous comedy about the theatre. The play introduces The 'Cornley Polytechnic Drama Society' who are attempting to put on a 1920s' murder mystery, but as the title suggests, everything that can go wrong…does, as the accident prone thespians battle on against all the odds to get to their final curtain call.
The Play That Goes Wrong will star the original West End cast featuring Matthew Cavendish, Bryony Corrigan, Rob Falconer, Dave Hearn, Henry Lewis, Charlie Russell, Jonathan Sayer, Henry Shields, Greg Tannahill and Nancy Zamit.
When the show opened in the West End, The Independent raved "Exquisitely choreographed mayhem," The Financial Times called it "A joyous show that builds to a glorious climax," The London Times dubbed the comedy "A masterpiece of malfunction," while The Daily Mail gasped "I feared I was going to hyperventilate" in their five star review and The New York Times called it "a gut busting hit."
Producer Kevin McCollum said "When I first saw The Play That Goes Wrong at the Duchess Theatre in London I was inspired by their craft and comedy.  Afterward, I met the Mischief Theatre Company and was delighted to learn they were as hilarious offstage as they were on.  I love that the Mischief crew started as a group of friends in drama school just trying to make each other laugh and through their inventiveness and ingenuity, have succeeded in making thousands laugh with three plays currently running simultaneously on the West End.  I'm thrilled to be part of the team that brings their "mischief" and lunacy to Broadway.  We all really need a good laugh."
Producer J. J. Abrams said "I have been a fan of theater all my life.  Embarrassingly, I still have every Playbill, from the very first shows my grandmother took me to.  When I saw The Play That Goes Wrong on the West End, I hadn't laughed that hard -- seen something as preposterously absurd or wonderfully hilarious -- in ages.  To be part of the team bringing this inspired comedy to Broadway is a true honor.  Whatever happens, I'm saving the Playbill."
Producer Kenny Wax said "The Play That Goes Wrong has been licensed to 29 countries and in the past year has played in Budapest, Tokyo, Paris, and about to open in Rome, Germany, Shanghai, Bucharest, Warsaw, Johannasburg, Cape Town, Melbourne and London. It goes to prove that audiences come to the theatre to be entertained and that the fun to be had in watching brilliantly plotted physical comedy is universal."
Mischief Theatre founder and writer Henry Lewis said "We are delighted that due to an administrative error The Cornley Polytechnic Drama Society will be coming to Broadway's Lyceum Theater in place of the RSC's production of Black Beauty. A fresh American audience with no knowledge of our previous work will be a real help to us. We are also optimistic these 5 months before we open will give Dennis a chance to fully memorize his lines including all the long words. We would also like to wish the RSC all the best with Black Beauty, which will now be taking place back in England at the Cornley Village Hall. We'll leave the vaulting horse out for you."
Awarded 2015 Olivier Award for Best New Comedy, 2014 Whatsonstage Best New Comedy and 2015 UK Broadwayworld Best New Play Awards, The Play That Goes Wrong is now in its third smash hit year on the West End and has announced a national tour that will visit 30 venues across throughout the UK through July 2017.
It is a remarkable rags-to-riches story for a play which started its life at a London fringe venue with only four paying members of the public at the first performance, and has gone on to play to an audience of over half a million around the world.
Mischief Theatre, led by Artistic Director Henry Lewis and Company Director Jonathan Sayer, was founded in 2008 by a group of graduates of The London Academy of Music and Dramatic Art (LAMDA) and began as an improvised comedy group. Mischief Theatre performs across the UK and internationally with improvised and original scripted work.
In addition to their current hit London production of The Play That Goes Wrong at The Duchess Theatre, Mischief Theatre's The Comedy About A Bank Robbery plays The Criterion Theatre and their production of Peter Pan Goes Wrong just reopened at The Apollo Theatre to rave reviews, making Henry Lewis, Jonathan Sayer and Henry Shields the youngest ever writers to have three shows playing simultaneously in the West End.
The Play That Goes Wrong is directed by Mark Bell, featuring set design by Nigel Hook, lighting design by Ric Mountjoy, sound design by Andy Johnson and costume design by Roberto Surace.
The Play That Goes Wrong will be produced on Broadway by Kevin McCollum, J.J. Abrams, Kenny Wax Ltd. and Stage Presence Ltd and Catherine Schreiber.