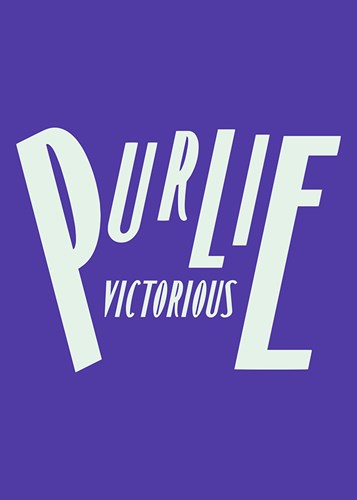 Tony® & Grammy Award® Winner
LESLIE ODOM, JR.
Stars on Broadway In
PURLIE VICTORIOUS:
A NON-CONFEDERATE ROMP THROUGH THE COTTON PATCH
Written by OSSIE DAVIS
Directed by KENNY LEON
With VANESSA BELL CALLOWAY, BILLY EUGENE JONES, NOAH PYZIK, NOAH ROBBINS, JAY O. SANDERS, HEATHER ALICIA SIMMS, BILL TIMONEY, KARA YOUNG
"Ossie Davis has passed this miracle of uninhibited and jovial speaking out in his play PURLIE VICTORIOUS, which bounced and whooped into the Cort Theatre. Marvelously exhilarating. Keeps you chuckling and guffawing. It won't let you wipe that grin off your face." – The New York Times

"A bucketful of bristling laughs. Wild, outrageous fantasy. Unique in style, rollicking irony and rich in its highly individual humor." – N.Y. Herald Tribune

(New York, NY) – Tony & Grammy Award winner and Academy & Emmy Award nominee Leslie Odom, Jr. will star in the first Broadway revival of the American comedy Purlie Victorious: A Non-Confederate Romp Through the Cotton Patch by the legendary Ossie Davis. The complete cast includes: Vanessa Bell Calloway (Dreamgirls) as "Idella Landy", Billy Eugene Jones (Fat Ham) as "Gitlow Judson", Noah Pyzik (Addy & Uno) as "Deputy",  Noah Robbins (To Kill a Mockingbird) as "Charlie Cotchipee", Jay O. Sanders (Primary Trust) as "Ol' Cap'n Cotchipee", Heather Alicia Simms (Vanya and Sonia and Masha and Spike) as "Missy Judson",  Bill Timoney (Network) as "Sheriff" and Tony Award nominee Kara Young (Cost of Living, Clyde's) as "Lutiebelle Gussie Mae Jenkins". 

Direction is by Tony Award winner Kenny Leon (Topdog/Underdog, A Soldier's Play, A Raisin in the Sun). Previews will begin on Thursday, September 7, 2023, with the opening date to be announced at a later date.  The production will play at The Music Box Theatre (239 West 45th St.).

Tickets are now on sale to the general public at Telecharge.com or 212-239-6200. 
The play marks Odom's return to Broadway after winning the Tony for his iconic performance as "Aaron Burr" in Hamilton.
The creative team will feature scenic design by Tony Award winner Derek McLane (Moulin Rouge, MJ), costume design by Tony Award nominee Emilio Sosa (Trouble in Mind, A Beautiful Noise), lighting design by Drama Desk Award nominee Adam Honoré (Ain't No Mo', Chicken & Biscuits) and sound design by Peter Fitzgerald (American Son, KPOP).
Purlie Victorious: A Non-Confederate Romp Through the Cotton Patch is the rousing, laugh-filled comedy by Ossie Davis that tells the story of a Black preacher's machinations to reclaim his inheritance and win back his church. The play premiered on Broadway in 1961 at the Cort Theatre (now the James Earl Jones Theatre), directed by Howard Da Silva, and starred Ossie Davis as "Purlie Victorious Judson" and his wife and frequent collaborator, Ruby Dee as "Lutiebelle Gussie Mae Jenkins." Original cast members also included: Alan Alda, Godfrey Cambridge, Sorrell Booke and Beah Richards. For its 100th performance, Dr. Martin Luther King, Jr. visited the company and celebrated the milestone with them.

Davis and Dee were named to the NAACP Image Awards Hall of Fame; were awarded the National Medal of Arts and were recipients of the 2004 Kennedy Center Honors. Davis was also inducted into the American Theater Hall of Fame in 1994.
"Ossie Davis gave the American theater an American hero in Purlie Judson," said Leslie Odom, Jr. "I have loved this piece and its author, Mr. Davis, for well over half my life. His writing and acting, his integrity, the commitment he and his brilliant wife made to nurturing young talent, and the example of citizenship have meant so much to me! I am thrilled beyond measure to be part of this revival company. Mr. Davis's pages are full of joy and rhythm, laughter and hope. We will endeavor to live up to the demands of a challenging text and the legacy of a great American."
The Dee-Davis family stated the following: "The Dee-Davis family is so excited that Purlie Victorious will return to Broadway. Dad's genius with words was never more evident than in the voice of Purlie Victorious Judson, who takes a humorous look at a serious subject.  His call to justice is timeless and needed now more than ever. Thanks to producers Jeffrey Richards, Hunter Arnold, and Leslie Odom, Jr., and to director Kenny Leon for bringing Reverend Purlie to his feet once again. With Leslie Odom, Jr. in the role, Purlie will rise with magnificence."
The producing team is led by Jeffrey Richards, Hunter Arnold, Irene Gandy, Willette and Manny Klausner, Kayla Greenspan and Leslie Odom, Jr., making his Broadway producing debut.

BIOS
LESLIE ODOM, JR. (Purlie Victorious Judson) is a multifaceted Tony and Grammy Award-winning, three-time Emmy and two-time Academy Award-nominated vocalist, songwriter, author, and actor. With a career that spans all performance genres, Odom has received recognition for his excellence and achievements in Broadway, television, film, and music. He can currently be seen in Rian Johnson's critically acclaimed Knives Out sequel, Glass Onion: A Knives Out Mystery, streaming worldwide on Netflix. Odom is currently in production on the highly anticipated sequel to the original iconic film The Exorcist. The film is scheduled to be released in October 2023. In 2020, Odom starred as legendary singer Sam Cooke in the award-winning Amazon film adaptation of One Night in Miami…, directed by Regina King. His portrayal of the soul icon and musical performance of original song "Speak Now" was met with widespread praise and critical acclaim, earning him multiple awards and nominations. He also starred in The Many Saints of Newark, a prequel to David Chase's award-winning HBO series The Sopranos, released in October 2021. Well known for his breakout role as 'Aaron Burr' in the smash hit Broadway musical Hamilton, Odom hosted "The Tony Awards Present: Broadway's Back!" on CBS in September 2021 (2022 Emmy nomination). Additional film and television credits include Apple TV+'s Central Park (2020 Emmy nomination), Hamilton on Disney+ (2021 Emmy nomination), Abbott Elementary, The Proud Family: Louder and Prouder, Love in the Time of Corona, Harriet, and many more. He is a BMG recording artist and has released four full-length albums. Co-written with Nicolette Robinson, Odom's first children's book, I Love You More Than You'll Ever Know, was published by Feiwel & Friends on March 28, 2023. The book debuted on the New York Times bestseller list at #7 in its first week. 

OSSIE DAVIS (Playwright). Ossie Davis was born in Cogdell, Georgia.  He graduated high school in Waycross, Georgia, and attended Howard University. In 1939, he began his career as a writer and actor with the Rose McClendon Players in Harlem. In 1946, Mr. Davis made his Broadway debut in Jeb, and went on to perform in many Broadway productions, including Anna Lucasta, The Wisteria Trees, Green Pastures, Jamaica, Ballad for Bimshire (which he co-produced), The Zulu and the Zayda, and I'm Not Rappaport (which he later reprised on film with Walter Matthau).  In 1961, Mr. Davis wrote and starred in the critically acclaimed Purlie Victorious.  He was inducted into the Theater Hall of Fame in 1994. After making his film debut in No Way Out (1950, with Sidney Poitier), Mr. Davis appeared in such films as The Cardinal, The Hill, The Scalphunters, Let's Do It Again, Do The Right Thing, Jungle Fever, Grumpy Old Men, Get on the Bus, Doctor Dolittle, Bubba Ho-Tep and Baadassss. In 1970, Mr. Davis directed his first feature film, Cotton Comes to Harlem. He went on to direct four others: Gordon's War, Kongi's Harvest, Black Girl, and Countdown at Kusini, which he also co-produced with his wife, Ruby Dee. Mr. Davis' small screen debut was in the 1955 production of The Emperor Jones, in the title role. He received Emmy Award nominations for his work in Teacher, Teacher, King, and Miss Evers Boys; in 2001, Mr. Davis was awarded a Daytime Emmy for playing the title role in the children's special Finding Buck McHenry. He was a regular or recurring player in the series The Defenders, With Ossie & Ruby, B.L. Stryker, Evening Shade, The Client, Promised Land and The L Word. Additional television credits include Night Gallery, The Sheriff, Bonanza, Roots: The Next Generation, Alex Haley's Queen, The Stand, Showtime's 12 Angry Men, Touched By An Angel, Third Watch, City of Angels, and Deacons for Defense.  His television writing credits include episodes of East Side/West Side and the teleplay For Us, The Living, for which he received the Neil Simon Jury Award. With his wife, Mr. Davis produced several television specials, including Today is Ours, Martin Luther King: The Dream & The Drum, and two segments of A Walk Through the 20th Century with Bill Moyers.  They also co-produced the television series With Ossie & Ruby, which aired for three seasons. In 1980, Mr. Davis and Ms. Dee founded their own production company, Emmalyn II Productions Company, Inc. Mr. Davis was the author of three children's books: Escape to Freedom (honored by the American Library Association and the Jane Addams Children's Book Award); Langston; and Just Like Martin.  In 1998, he and Ruby Dee marked their 50th wedding anniversary with the publication of their joint autobiography, With Ossie and Ruby: In This Life Together, the audio version of which won a Grammy.  Mr. Davis received many honors and citations, including the N.Y. Urban League Frederick Douglass Award, the NAACP Image Award, the National Medal of Arts, and the Screen Actors Guild Life Achievement Award. In December 2004, Mr. Davis and Ms. Dee were recipients of the Kennedy Center Honors. Mr. Davis died on February 4, 2005 at the age of 87.
KENNY LEON (Director) is a Tony Award winning director who also has been honored with The Actors Fund Medal of Honor, an Obie Award and an NAACP Image Award. Mr. Leon is also a proud honoree of the George Abbott Lifetime Achievement for American Theatre.   Mr. Leon is on the producing team of Some Like It Hot, the musical directed by Casey Nicholaw. Broadway: A Soldier's Play; American Son; Children of a Lesser God; Holler If Ya Hear Me; A Raisin in the Sun; The Mountaintop; Stick Fly; August Wilson's Fences, Gem of the Ocean and Radio Golf. Off-Broadway: The Underlying Chris, Everybody's Ruby, Emergence-See! (The Public); Smart People (Second Stage). Television: Robin Roberts Presents: Mahalia; Colin in Black & White; 4400; Amend: The Fight for America; American Son (adapted for Netflix); Hairspray Live!; The Wiz Live!; Steel Magnolias; Dynasty; In My Dreams. Author: Take You Wherever You Go. Artistic Director Emeritus, Kenny Leon's True Colors Theatre Company. Senior Resident Director: Roundabout Theatre Company. Leon most recently directed this fall's critically acclaimed productions of Ohio State Murders by Adrienne Kennedy and Suzan-Lori Parks' Topdog/Underdog.
VANESSA BELL CALLOWAY (Idella Landy) has earned eight NAACP Image Award nominations. She won the NAACP Theater Award for Best Actress for her role as Zora Neale Hurston in her one-woman critically-acclaimed play Letters From Zora. Vanessa stars in the NAACP Image Award nominated limited series "The Black Hamptons" now streaming on BET PLUS, "Whicked City" a new series for ALLBLK and she'll soon be seen in the new Netflix's series "The Vince Staples Show", produced by Kenya Barris and a Netflix's pilot "Little Sky" created and directed by Rightor Doyle. Black Girl Erupted, a TV movie that she directed, produced and co-starred in for BETHER will air this July. She was a special guest star in the final season of NBC's hit drama "This Is Us", as well as BET Plus Drama "Sacrifice" and "The Games People Play". She starred as the matriarch Lady Ella for six seasons on Bounce TV!s one-hour hit-drama "Saint & Sinners", which can now be viewed on Hulu. Movie credits include Lionsgate's feature film The Devil You Know, A Holiday Chance, American Skin, Coming To America, Coming 2 America, Harriet, South Side With You,  What!s Love Got to Do With, Biker Boyz, Daylight, Crimson Tide, Love Don't Cost A Thing, Cheaper By The Dozen and The Inkwell. Her other TV credits are many! Other shows include "Grand Crew", "Shameless", "Black Monday", "Kenan", "Queen Sugar", "Unbelievable", "Love Is", "Survivors Remorse", "Grey's Anatomy", "Real Husbands Of Hollywood", "Hawthorne RN", "The Closer", "NCIS", "Castle", and "The Temptations"…just to name a few. An original cast member of the Broadway hit Dreamgirls, Vanessa has also starred in Seven Guitars at Kenny Leon's August Wilson 20th Century Theater Festival held at The Kennedy Center. The Los Angeles productions of The Piano Lesson, The Divorce, and Crowns. A professional concert dancer for many years, Vanessa can be seen dancing a trio with her two beautiful grown daughters Ashley and Alexandra in a viral video on YouTube to the song "If I Could" by Regina Belle. Vanessa has directed episodes of "Saints And Sinners", "Some Day At Christmas", a Christmas movie for TV One and a movie short for BET HER's health initiative "A Long Look In The Mirror". She has two hit web series that she created and produced, "In The Company of Friends", and "Cookin! & Hookin! Up" as well as her Blog Talk Radio Show, "That's So Very Vanessa". All are on demand anytime at www.inthecompanyoffriends.tv. A member of the Academy of Motion Pictures Arts and Science and Alpha Kappa Alpha Sorority Inc, Vanessa has been married to her anesthesiologist husband Dr. Tony Calloway for 34 years and they live in Los Angeles California. You can follow Vanessa: www.vanessabellcalloway.com IG:@vanessabellcalloway twitter:@nessabcalloway FB: Vanessabellcalloway
BILLY EUGENE JONES (Gitlow Judson). Broadway credits include Fat Ham, A Soldier's Play, The Book of Mormon, A Raisin in the Sun, The Trip to Bountiful, The Big Knife, The Mountaintop, Passing Strange, Radio Golf and Gem of the Ocean. Off-Broadway credits include Fat Ham (Public Theater [Obie Award]) On Sugarland (NYTW [Obie and Audelco Award, Drama Desk Nomination]), Where the Mountain Meets the Sea (Manhattan Theater Club), Much Ado About Nothing (NYSF), Pitbulls (Rattlestick Playwrights Theatre), The Jammer (Atlantic Theatre Company), In the Footprint (The Civilians), Waiting for Godot and Three Sisters (Classical Theatre of Harlem). Regional credits include Seven Guitars, Death of a Salesman, Good Faith, Richard II, Breath Boom (Yale Rep), Macbeth (Berkeley Repertory Theatre), The Good Negro (The Goodman), Stick Fly (Elliot Norton nomination for Best Supporting Actor/ Arena Stage and Huntington Theatre Company), Othello (CalShakes), Spunk (Actors Theatre of Louisville), The People Before the Park (Premiere Stages). Other stage credits include productions at Two River Theatre, Alliance Theatre, Hartford Stage, and numerous productions at The Dallas Theater Center. Billy is a graduate of Yale School of Drama.
NOAH PYZIK (The Deputy) has been seen on the New York stage in The Chimera (Lincoln Center), Alex & Eugene (Playwrights Downtown, NY Innovative Theatre Award), Other Than We (La MaMa), Elizabeth Swados' Nightclub Cantata (The York Theatre), Addy & Uno (Off-Broadway Alliance Award nom), Botticelli In The Fire (Lenfest Center), The American Nightmare (Teatro Latea), Daughters Rising (Dramatists Guild Foundation), What I Want You To Know (George Faison Firehouse Theatre). Regional: The Tempest, As You Like It, Twelfth Night, Hand To God, Long Day's Journey Into Night, The Cherry Orchard. Film: Loud & Longing, I'll Never Forget, and the upcoming Higher Calling and Give It Back.
NOAH ROBBINS (Charlie Cotchipee) has been seen on television most notably in Hulu's UP HERE, Netflix's "Unbreakable Kimmy Schmidt" and on Amazon's "Forever". His feature credits include The Trial Of The Chicago 7, The Assistant, The Week Of, Set It Up, Indignation and Miss Sloane. He has also appeared in TV Land's "Younger", Showtime's "Masters Of Sex", and Fox's "Grease Live".  Notable theater credits include his Broadway debut in BRIGHTON BEACH MEMOIRS, the Broadway revival of Arcadia, The Twenty-Seventh Man, Punk Rock, Clarkston, and the title role in the revival of Master Harold...And The Boys. Noah most recently appeared on Broadway in To Kill A Mockingbird opposite Jeff Daniels. He will next be seen on screen in the feature film Project Artemis with Scarlett Johansson and Channing Tatum.
JAY O. SANDERS (Ol' Cap'n Cotchipee). Currently in: Primary Trust. Past Roundabout as Doolittle in Pygmalion.  He was most recently seen as Falstaff in TFANA's open workshop of Henry IV parts 1&2, Nick Laine in Conor McPherson's Girl From The North Country, and David Michaels in Richard Nelson's What Happened?:The Michaels Abroad, which completed The Rhinebeck Panorama; a cycle of 12 new plays which began at the Public Theater in 2010, on which he collaborated with his wife, Maryann Plunkett.  Sanders notably played the title roles in Uncle Vanya for Hunter Theater Project and Cyrano de Bergerac at the Guthrie Theater, as well as appearing in numerous television projects (True Detective, Sneaky Pete, The Sinner, Law & Order, Manhunt), films; (The Day After Tomorrow, JFK, Kiss the Girls, Edge of Darkness, Tumbleweeds, and most recently Alejandro Iñárritu's BARDO and Jesse Eisenberg's When You Finish Saving The World), and has narrated a long list of documentaries, mostly for PBS. As a writer, his play, Unexplored Interior, delving into the 1994 Genocide in Rwanda, was the inaugural production of Washington D.C.'s Mosaic Theater.
HEATHER ALICIA SIMMS (Missy Judson). Broadway: Ma Rainey's Black Bottom, A Raisin in the Sun. Off Broadway:  Des Moines, Richard III, Fairview, Fabulation, By the Way, Meet Vera Stark, Barbecue, born bad. Television: "Swarm", "Single Drunk Female", "Kings of Napa", "Luke Cage", "Bull", "Blue Books", "High Maintenance", "The Last O.G." Film:  Red Hook Summer, The Nanny Diaries, Broken Flowers, Head of State. Awards and Affiliations:  Fox Foundation Fellowship, Audie Award, Obie Award, Columbia University MFA.
BILL TIMONEY (The Sheriff). Broadway: Network and All the Way. Off-Broadway: The Irish Curse at the Soho Playhouse. Other NYC stage credits include Picking Palin at the NYC Fringe Festival, and The Mundy Scheme at the Irish Arts Center. Bill is currently performing in the world premiere of Origin Story at the Cincinnati Playhouse-in-the-Park. His other regional theatre credits include American Repertory Theater (MA), Arkansas Rep, Penobscot Theatre Company (ME), Mill Mountain Theatre (VA), Cape May Stage, and NJ Rep. Film: Martin Scorsese's The Irishman, Nadir Saribacak's An Expectation. TV: "12 Monkeys", "The Blacklist", "Blue Bloods", "Orange is the New Black", "The Marvelous Mrs. Maisel", "Person of Interest", "FBI", "Mr. Robot", "Billions", "Hunters", and many years on "All My Children" portraying 'Alfred Vanderpool.' 

KARA YOUNG (Lutiebelle Gussie Mae Jenkins) made her Broadway debut in Lynn Nottage's Clyde's for which she received a Tony and a Drama Desk Nomination for Best Performance by an Actress in a Featured Role in a Play. This year, Young received her second Tony and Drama Desk nomination for Outstanding Featured Performance in a Play in the Pulitzer Prize winner,  Cost of Living. Her other accolades include: an Obie Award, an Audelco Award and a Drama Desk nomination for her portrayal of Viola in Classical Theatre of Harlem's, Twelfth Night;  the inaugural Florence Mills Rising Star Award from Black Women on Broadway and a Theatre World Award. Her other stage credits include All The Natalie Portmans,  Halfway Bitches Go Straight to Heaven, The New Englanders, The Revolving Cycles Truly and Steadily Roll'd, Syncing Ink, and Pretty Hunger.  She will next appear as a series regular in the highly anticipated Amazon series, "I'm a Virgo," created by Boots Riley.  Previous TV credits include: HBO Max's "The Staircase;" Amazon's feature "Chemical Hearts;" HBO's "Random Acts of Flyness;" and Netflix's "The Punisher."