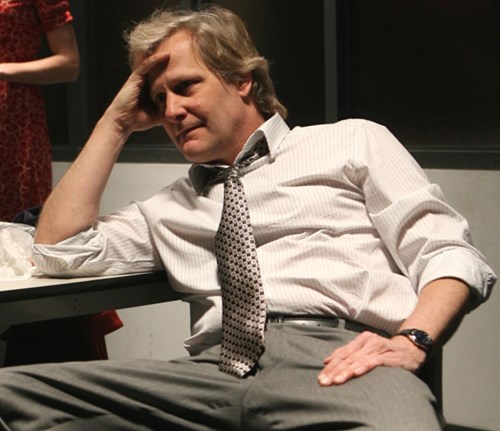 Jeff Daniels Latest Broadway Turn Takes a Toll, But is Worth the Price.





By Robert Simonson
Feb 25, 2016

The actor confides why he was willing to revisit 'Blackbird' and the role that tested him nine years ago.

I'm recovering," says actor Jeff Daniels, responding to this reporter's perfunctory, "How are you?" "It's a show from which someone needs to recover."
Daniels had just completed the first three previews of Blackbird, the wrenching drama by Scottish playwright David Harrower. He stars opposite Michelle Williams, who plays a young woman named Una who seeks out and confronts the much-older man, Ray, who sexually abused her when she was 12.
Daniels knows the kind of toll Blackbird can take on a guy. He portrayed Ray when the play had its New York premiere Off-Broadway at Manhattan Theatre Club in 2007. His co-star in that much-lauded production was Alison Pill.

READ MORE