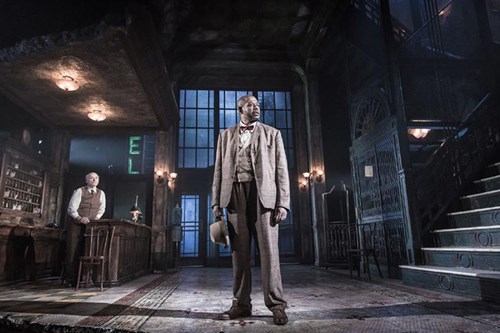 "I'm Walking Into Territory I Don't Know"—Forest Whitaker on His Unexpected Broadway Debut





By Robert Simonson
Feb 23, 2016
Hughie is not one of Eugene O'Neill's epic works. It runs about an hour. Nor is it one of the playwright's signature achievements. The Iceman Cometh, Anna Christie and Long Day's Journey Into Night (also being revived this season) have far more name recognition. But Hughie has become a player in the O'Neill canon, simply because heavyweight actors have chosen to make it so.
The 1942 one-act was first staged on Broadway in 1964 with O'Neill interpreter nonpareil Jason Robards, Jr., in the central role of small time hustler Erie Smith. It returned to Broadway in 1975, when Ben Gazzara took a whack at the garrulous gambler. Both actors received Tony nominations for their performances. In 1996, Erie received his most famous affiliation yet, as Al Pacino stepped into the part.

Now, this year, Broadway gets the Hughie of Oscar-winning film actor Forest Whitaker, who is making his Main Stem debut in the play. The gig is an unexpected turn of events for the busy performer, but not an unwelcome one.
"When I first started acting, my goal was to do theatre in New York," says Whitaker. "I didn't really have a goal to do film. But I started to work in film pretty much immediately while I was in school, so my career took a different path."

READ MORE