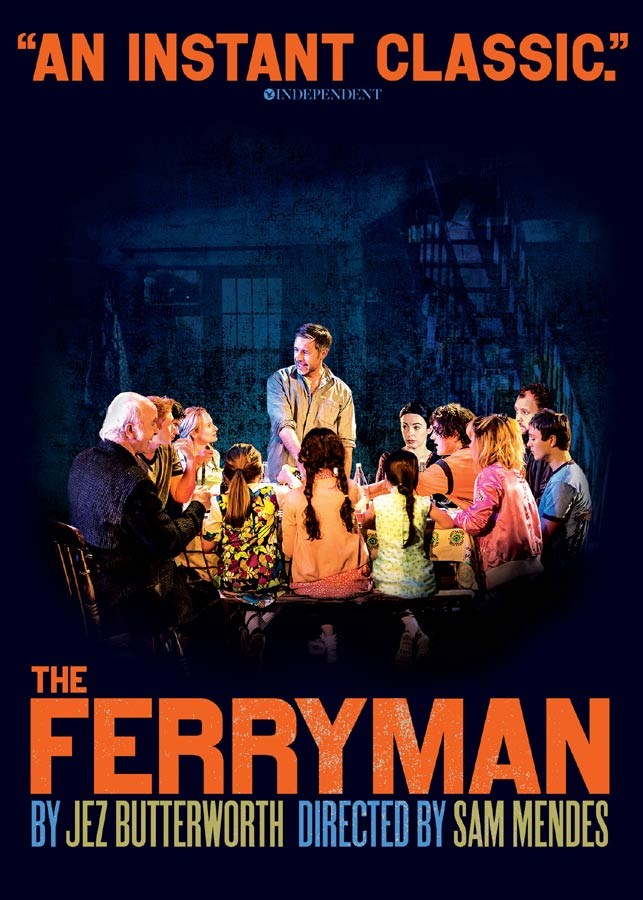 How THE FERRYMAN Wrangles Its Onstage Goose




By Jackson McHenry
November 27, 2018
Among a cast of dozens playing an extended Northern Irish family, including aunts, uncles, cousins, and even babies, the breakout stars of The Ferryman may well be the animal actors. Jez Butterworth's play is set in a 1980s farmhouse on the eve of a harvest, and the characters freely interact with the livestock, including a live bunny, a Netherland Dwarf rabbit named Pierce, and, in a brief-but-striking moment, an Emden goose named Peggy.
Though the animals are onstage for mere minutes of the show's three-hour-plus running time, they — plus two understudies each — require their own quarters backstage, months of conditioning, and an intense daily schedule to prepare them for each of their eight shows a week. That's all managed by animal trainer Bill Berloni and handler Rochelle Scudder, who have worked together on several productions before, but never with animals like these. "There's not a lot of precedent with waterfowl in a theater," Scudder said.
Months before The Ferryman began rehearsals in September in New York, Berloni and his company began casting the animals. Because the British production already had props and costumes designed around the animals used in London, they needed to find geese and rabbits of the right breed and size to match.