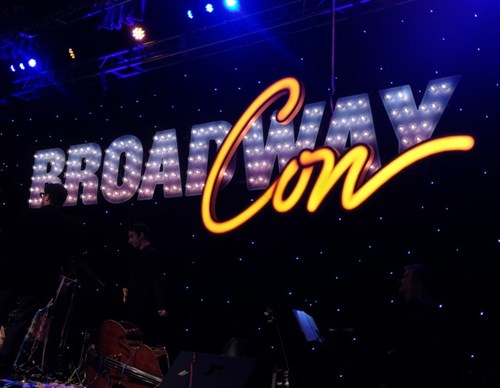 How BroadwayCon 2017 Will Be Bigger and Better Than Ever Before

By Michael Gioia
November 27, 2016
Here's what you need to know about the new programming and endless lineup for the January 27–29 event at NYC's Javits Center.
Just when we thought the first annual BroadwayCon would be an unforgettable experience, Mother Nature made sure of it. Winter Storm Jonas dumped a record-breaking 27.5 inches of snow on New York City just in time for the January festivities. And in true Broadway fashion, the show went on.
"BroadwayCon will always be covered in snow," says Tony winner Annaleigh Ashford, who came to the Con to sign copies of her album and caught the train home mere minutes before the city shut down. "The fans that day were brave!"
Brave they were—but also excited, eager, and enthusiastic. Theatregoers of all ages, many cosplaying as Tracy Turnblad, as Mark Cohen, and even as the Side Show twins, were greeted by theatre royalty to rejoice over their common love for the Great White Way.
Come snow or shine, the 2017 convention January 27–29 at the Jacob K. Javits Convention Center is on—and even bigger and better than before.