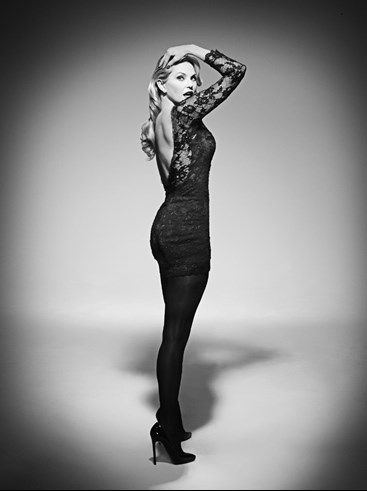 Broadway's Tony Award-Winning,

Record-Breaking Hit Musical

CHICAGO


Welcomes Legendary Supermodel & Actress

CHRISTIE BRINKLEY

Back to Broadway by Popular Demand

As "Roxie Hart" for Four Weeks Only!

April 18 to May 12, 2019

Back by popular demand, Legendary Supermodel & Actress Christie Brinkley will return to the Tony Award-winning Broadway production of Chicago as "Roxie Hart" for four weeks only, Thursday, April 18 to Sunday, May 12, 2019. Broadway's Longest Running American Musical, Chicago is now playing at the Ambassador Theatre (219 W. 49th St., NYC). Click here to download photos.

Prior to Broadway, Ms. Brinkley will play "Roxie Hart" in the Chicago National Tour at the Orpheum Theatre in Phoenix, AZ from March 29 to April 2, followed by a limited seven-show engagement at The Venetian Theatre inside The Venetian® Resort Las Vegas from April 10–14.

Ms. Brinkley received critical acclaim in 2010 when she made her Broadway stage debut as merry murderess "Roxie Hart" in Chicago. She continued her stage success reprising the role in London's West End for a limited four-week run and again, wowed sold-out audiences. Back by popular demand, Brinkley reprised the role of Roxie Hart in 2012 with a return engagement on Broadway.

She honed her comedy chops in the hit comedy Celebrity Autobiography, where superstar memoirs are acted out live on stage. Celebrity Autobiography featured first-rate comedic ensemble performing from the actual memoirs of a wide range of celebrities and in a reoccurring role as "Gayle Gergich" on the NBC hit comedy, "Parks and Recreation."

Throughout her phenomenal career as one of the country's most successful and recognizable supermodels, Christie Brinkley excels as an artist, writer, photographer, designer, actress, philanthropist, environmentalist and political activist.

Combining her modeling experience with her artistic talents and diverse interests, Brinkley launched a line of natural skin care products as part of her company, Brinkley Beauty.

With a legendary book by Fred Ebb and Bob Fosse, music by John Kander and lyrics by Fred Ebb, Chicago is now the #1 longest-running American musical in Broadway history.

Produced by Barry and Fran Weissler, Chicago is the winner of six 1997 Tony Awards including Best Musical Revival and the Grammy Award for Best Musical Cast Recording.

Directed by Tony Award winner Walter Bobbie and choreographed by Tony Award winner Ann Reinking, Chicago features set design by John Lee Beatty, costume design by Tony Award winner William Ivey Long, lighting design by Tony Award winner Ken Billington, sound design by Scott Lehrer and casting by Stewart/Whitley.

Set amidst the razzle-dazzle decadence of the 1920s, Chicago is the story of Roxie Hart, a housewife and nightclub dancer who murders her on-the-side lover after he threatens to walk out on her. Desperate to avoid conviction, she dupes the public, the media and her rival cellmate, Velma Kelly, by hiring Chicago's slickest criminal lawyer to transform her malicious crime into a barrage of sensational headlines, the likes of which might just as easily be ripped from today's tabloids.

BIOGRAPHY FOR CHRISTIE BRINKLEY

Supermodel actress and entrepreneur, Christie Brinkley has appeared on more than 500 magazine covers worldwide. Combining her modeling experience with her artistic talents and diverse interests, Christie's legendary career has been extraordinary and well-respected. She held a record 25-year contract with cosmetics brand CoverGirl one of the longest modeling contracts in history. She has been photographed in six continents and more than 30 countries around the world. A model for over thirty years, and 45 years in the beauty industry, she has become the first model to ever appear on the cover of Sports Illustrated for three consecutive years. Christie returned to the pages of SI Swimsuit and proved that age is nothing more than a number - she came back in a bikini alongside daughters Sailor Brinkley Cook and Alexa Ray Joel. As a successful businesswoman, and under her brand, Brinkley Beauty, Christie has an exclusive line of Organic Prosecco called Bellissima, from Treviso, Italy that launched in Summer 2016. Christie's line of skin care, "Christie Brinkley Authentic Skincare", and has expand her skin care brand into color cosmetics and has endorsed Total Gym fitness equipment for more than 20 years Christie is a New York Times bestselling author of Timeless Beauty, which followed her last bestseller more than 30 years ago. She can currently be seen on "American Beauty Star," Lifetime TV's beauty competition as their new judge. As an actress, she appeared as "the girl in the red Ferrari" in the hit feature film National Lampoon's Vacation and its sequel, Vegas Vacation. She also appeared on "Parks and Recreation" and famously appeared in Billy Joel's classic music videos "Uptown Girl," "Keeping the Faith" and "All About Soul." As a passionate humanitarian, Christie Brinkley has received many awards and supports animal rights, raised awareness about nuclear radiation and the safety of the oceans and is a global ambassador for Smile Train. Christie has three children Alexa Ray Joel, Jack Brinkley Cook and Sailor Brinkley Cook.