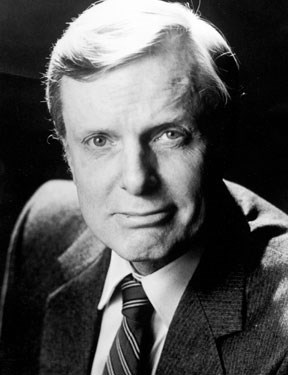 Broadway to Dim Lights in Memory of John McMartin
-
Wednesday - July 13 at 7:45pm
The Broadway community mourns the loss of five-time Tony Award® - nominated actor John McMartin, who passed away on July 6th at age 86. The marquees of Broadway theatres in New York will be dimmed in his memory on Wednesday, July 13, 2016, at exactly 7:45pm for one minute.
Broadway veteran John McMartin made his Broadway debut in the 1961 play The Conquering Hero, but he created roles in landmark musicals including Sweet Charity (1966) and Follies (1971). He'd most recently appeared on Broadway in All the Way, the Tony Award-winning 2014 production, as well as musicals Anything Goes (2011) and Grey Gardens (2006).
"John McMartin has been a frequent and beloved actor on Broadway for over six decades. He originated memorable roles in shows that are now considered classics," said Charlotte St. Martin, President of the Broadway League. "Our sincere thoughts are with his family, friends, colleagues and fans."
Over the course of his career, Mr. McMartin was nominated for five Tony Awards for his roles in: Sweet Charity (1966), Don Juan (1973), Show Boat (1995), High Society (1998), and Into the Woods (2002).
TV credits included: "The Partridge Family," "Cheers," "Frasier," "The Golden Girls," "Murder, She Wrote," and most recently, "The Unbreakable Kimmy Schmidt." His film work included: "Sweet Charity," "All the President's Men," "Blow Out" and "Kinsey."
His full Broadway biography can be found on the Internet Broadway Database at https://www.ibdb.com/Person/View/52528