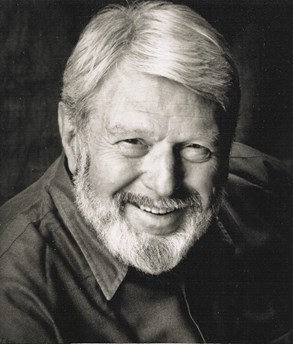 Broadway To Dim Its Lights Friday Night In Memory Of Celebrated Actor Theodore Bikel
July 23, 2015

The Broadway community mourns the loss of acclaimed performer Theodore Bikel, who passed away on July 21, 2015 at age 91. The marquees of Broadway theatres in New York will be dimmed in his memory on Friday, July 24, 2015 at exactly 7:45pm for one minute.
The accomplished actor originated the role of Captain Georg von Trapp in the 1959 production of The Sound of Music which earned him the second of his two Tony Award® nominations; the first was for The Rope Dancers in 1958. His other Broadway credits included Tonight in Samarkand, The Lark, Café Crown, Pousse-Café, and The Inspector General. Bikel appeared on stages around the world and is known best for the role of Tevye in Fiddler on the Roof, which he performed more than 2,000 times.
Charlotte St. Martin, President of the Broadway League said, "Theodore Bikel was a great talent and an accomplished performer whose contributions touched audiences from around the world. And in his role as President of Actors Equity Association, he made significant contributions to the world of Broadway. Our thoughts are with his family, friends, and fans."
Bikel made his film debut in "The African Queen" in 1951 and went on to earn more than 150 screen credits including Sheriff Max Muller in "The Defiant Ones" for which he received an Oscar nomination. Other well-known roles included the Russian captain in "The Russians are Coming," and Zoltan Karpathy in "My Fair Lady." He also made numerous television appearances in shows such as "Murder, She Wrote," "Dynasty" and "Star Trek: The Next Generation."
In addition to his artistic credits, Bikel served as president of the Associated Actors and Artistes of America, a federation of trade unions for performing artists in the U.S. including Actors' Equity and the Screen Actors Guild and was president of Actor's Equity (1973 - 1982). An advocate for many social issues, he was Vice President of the American Jewish Congress, Board Member of Amnesty International and a member of the National Council on the Arts.
Bikel is survived by his wife, Aimee Ginsburg-Bikel, sons Robert and Daniel Bikel, his step-sons, Zeev and Noam Ginsburg, and three grandchildren.