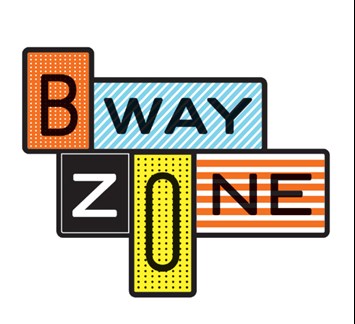 Broadway's New Family Friendly Website: BwayZone.com

Broadway's new family-friendly website is up and running, and waiting for you to join the conversation! Check out BwayZone.com and get connected with Broadway shows, stars, and fans. Meet the folks who make magic behind the scenes, find out about what other theatregoers are saying, and much more.
Fans of all ages can take part in an online/social media conversation about what's happening on Broadway in NYC, as well as on tour throughout the US and Canada. Visit BwayZone.com today to explore, share, create, learn, and participate. Whether you're new to the community or a seasoned Broadway pro, the most important thing is to have fun!


Win a Trip for a Family of Four to London!
To help kick off BwayZone.com, you're invited to enter for a chance to win a spectacular London family theatergoing experience!
Just join the BwayZone.com email list to get updates about new Bway Zone content and you will automatically be entered for a chance to win a trip for a family of four to London, including round-trip airfare to London via United Airlines, tickets to two West End shows (four tickets per show), and a three-night hotel stay in London's Rosewood Hotel. Official Rules and entry form are at BwayZone.com/sweepstakes. Sweepstakes ends November 24, 2015.