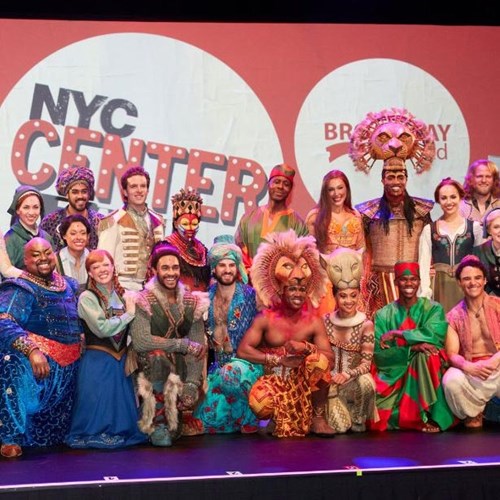 Broadway Is the Star Again at IPW 2019







June 13, 2019

You've read about IPW from us in the past. It's Broadway Inbound's biggest event of the year, where  6,500  representatives from the global travel market—the buyers, travel agents, and tour operators who comprise our core business—come together to meet with attractions and destinations from all over the USA.

This year's show was in Anaheim, and Broadway Inbound took advantage of Disney's big presence there to make an impact at our annual luncheon show. The Broadway companies of The Lion King, Aladdin, and Frozen left the crowd stunned with their over-the-top performances.

Beyond the huge luncheon extravaganza, the most important aspect of IPW is the ability to take hundreds of meetings and dozens of press appointments. Broadway Inbound's sales and marketing team, along with representatives from shows in the Broadway Collection marketing initiative, stress the importance of seeing a Broadway Collection show when visiting NYC.

As we've mentioned before, these face-to-face meetings help increase overall market exposure, incremental impressions, and bookings through multiple channels.

In addition to promoting shows to some of BI's top clients (TripAdvisor, Expedia, C-Trip, Musement), IPW gives us the chance to connect one-on-one with smaller boutique travel companies from all over Europe, China, Japan, Korea, Brazil and South America, and Australia. Our press team met with travel journalists and bloggers from around the world, encouraging them to include Broadway in their NYC content.

We get asked every year why IPW matters. It's about building relationships, ensuring visibility, and increasing exposure. Connecting with the global travel industry is how we encourage international visitors to attend their first Broadway show… and keep them coming back.

Now, to start prepping for IPW 2020 in Las Vegas!

For more information about Broadway Inbound, visit www.broadwayinbound.com.