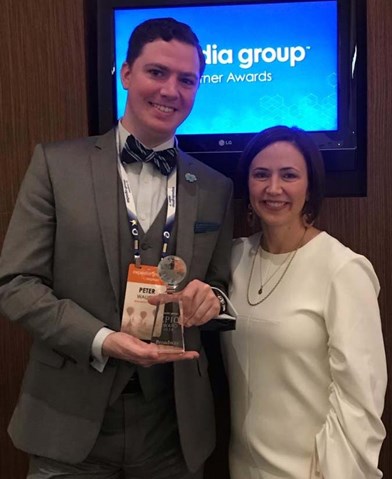 Broadway Inbound Receives EPIC Award
Broadway Inbound has just been honored with Expedia's EPIC Award for its collaboration with Expedia on behalf of the Broadway Collection. The award, launched last year, honors organizations projecting the values of Engagement, Partnership, Innovation, and Collaboration (EPIC) while exploring new and creative ways to partner together to inspire travel.

BI's mission of connecting Broadway, event ticketing, and global distribution via the rapidly evolving distribution network is complex, but this mission is an increasingly important contributor to the long-term health of the industry.  

Expedia, like many online travel agencies (OTAs) and large travel distribution partners (Trip Advisor, C-Trip, Klook, Get Your Guide, Veltra, Tiqets, and more) is focusing more of its energy on activities and attractions. According to the travel experts at Arival, OTAs already account for over  60%  of air and hotel bookings, and venture capital firms have infused nearly  $2B  into the industry with the goal of matching that penetration for activities. 

What it means for Broadway depends on how successful we are at connecting. BI recently built a custom API connection with Expedia that lays the foundation for future growth: increasing the number of products offered, automating pricing updates, allowing dynamic pricing, delivering smartphone tickets, offering many more seating sections, and more. 

The Broadway Collection also invested marketing resources with Expedia last year, heightening the awareness of partner shows prior to travel. The results have been a  35%  year-over-year increase in overall business.  

Broadway Inbound is honored to be recognized for the work with Expedia. Teaming up with major travel distribution companies, we're on the edge of major breakthroughs that will benefit our shows and our industry. That's what encourages us even more than the recognition. 
For more information about Broadway Inbound, visit www.broadwayinbound.com.