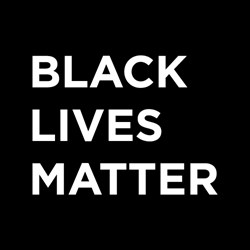 Black Lives Matter. It is an outcry echoing in cities all over the world, a call to which we must all respond. In memory of Ahmaud Arbery, George Floyd, Breonna Taylor, Tony McDade and the countless other Black and Brown Americans murdered in acts of racial violence, we join with voices everywhere.
Shubert has long championed the work of Black and Brown people. But at this time of reckoning with the systemic racism that infects our nation, we must acknowledge its legacy. We must acknowledge its impact – on our society, on the theatre community and on our own institution.
We must remember that Black actors were once barred from Broadway—and yes, from Shubert—theatres. Black face and minstrel shows were once on Broadway—and yes, on Shubert—stages. While much has changed since those shameful days, that legacy must not be forgotten.
It is time to address the underrepresentation of people of color in all aspects of our industry. It is time for introspection, time to examine our biases and dedicate the company to doing so. It is time to work with our industry partners to assure that institutional obstacles are dismantled and that equitable representation exists throughout the business of Broadway.
It is time for change. The great Paul Robeson, who performed at the Shubert Theatre 75 years ago, memorably said: "As an artist, I come to sing. But as a citizen I will always speak for peace, and no one can silence me in that."
And it is time for action. We can do more. We will do more. For it is only through our actions that we can give voice to our values. We are ready to be part of this transformative moment, determined to embrace what has too long been denied. Black Lives Matter.