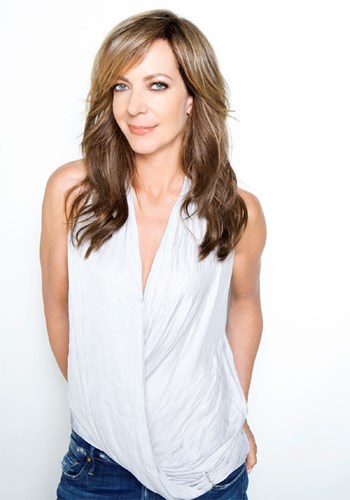 Six Degrees of Separation - Boneau/Bryan-Brown
Allison Janney
John Benjamin Hickey
to star in the Broadway revival of
John Guare's
SIX DEGREES OF SEPARATION
Directed by Trip Cullman
Opening April 2017 at the Barrymore Theatre
15 Weeks Only
Producer Stuart Thompson announced today that John Guare's critically acclaimed play Six Degrees of Separation will return to Broadway this spring in a revival starring seven-time Emmy Award winner Allison Janney ("Mom," The Girl on the Train) as Ouisa and Tony Award winner John Benjamin Hickey (The Normal Heart, "Manhattan") as Flan. Trip Cullman (Significant Other, Punk Rock) will direct the production, which is set to open at the Barrymore Theatre in April 2017 and will run for 15 weeks only.
Full casting, design team and production dates will be announced at a later date.
Inspired by a true story, the play follows the trail of a young black con man, Paul, who insinuates himself into the lives of a wealthy New York couple, Ouisa and Flan Kittredge, saying he knows their son at college. Claiming he's the son of actor Sidney Poitier, Paul tells them he has just been mugged and all his money is gone. Captivated by Paul's intelligence (and the possibility of appearing in his father's new movie), the Kittredges invite him to stay overnight. After finding him in bed with a hustler, their picture of Paul changes, and Ouisa and Flan turn detective trying to piece together the connections that gave him access to their lives. Meanwhile, Paul's cons unexpectedly lead him into darker territory as his lies begin to catch up with him.
John Guare's Six Degrees of Separation premiered off-Broadway at the Mitzi E. Newhouse Theater on May 16, 1990 before moving to the Vivian Beaumont Theater on November 8, 1990. The play received the 1991 New York Drama Critics Circle Award for Best Play, an Obie award for the playwright, and the 1993 Laurence Olivier Award for Best New Play. It was a finalist for the 1991 Pulitzer Prize for Drama and received a Tony Award nomination for Best Play.
The Broadway revival is produced by Stuart Thompson and Tim Levy.